Owner Operator Insurance Miami Fl – Great Rates!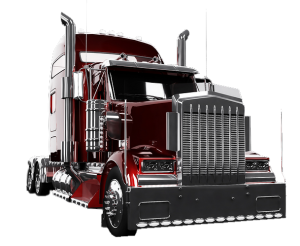 Searching for better rates on Owner Operator Insurance in Miami Florida? Then look no further.
Pathway Insurance Services is an independent agency offering great rates on Miami Florida Owner Operator Insurance.
Call Pathway Insurance today at 800-998-0662 and speak with one of our knowledgeable agents. They can help you find great rates and coverage on Miami Owner Operator Insurance. You can also click on Miami Fl Owner Operator Insurance to submit your request for insurance quotes and information twenty four hours a day.
Miami Fl Owner Operator Insurance – Ways to Save!
As we said last week, Owner Operator Insurance is very expensive. In fact, it is the most expensive kind of commercial auto insurance. That said, there are several steps you can take to help lower your monthly insurance payments. Here is the first big way you can save some cash on your Florida Owner Operator Insurance:
Method 1: Keep Your B.A.S.I.C. Score as low as you can (BASIC stands for Behavior Analysis and Safety Improvement Categories).
As listed on the CSA website and described by the Compliance, Safety, Accountability (CSA) Operational Model, this includes:
Unsafe Driving — Operation of commercial motor vehicles (CMVs) by drivers in a dangerous or careless manner. Example violations: Speeding, reckless driving, improper lane change, and inattention.
Hours-of-Service (HOS) Compliance — Operation of CMVs by drivers who are ill, fatigued, or in non-compliance with the HOS regulations. This BASIC includes violations of regulations pertaining to records of duty status (RODS) as they relate to HOS requirements and the management of CMV driver fatigue. Example violations: HOS RODS, and operating a CMV while ill or fatigued.
Driver Fitness — Operation of CMVs by drivers who are unfit to operate a CMV due to lack of training, experience, or medical qualifications. Example violations: Failure to have a valid and appropriate commercial driver's license (CDL) and being medically unqualified to operate a CMV.
Controlled Substances/Alcohol — Operation of CMVs by drivers who are impaired due to alcohol, illegal drugs, and misuse of prescription or over-the-counter medications. Example violations: Use or possession of controlled substances/alcohol.
Vehicle Maintenance — Failure to properly maintain a CMV and/or properly prevent shifting loads. Example violations: Brakes, lights, and other mechanical defects, failure to make required repairs, and improper load securement.
Hazardous Materials (HM) Compliance — Unsafe handling of HM on a CMV. Example violations: Release of HM from package, no shipping papers (carrier), and no placards/markings when required.
Crash Indicator — Histories or patterns of high crash involvement, including frequency and severity. It is based on information from State-reported crashes.
A carrier's measurement for each BASIC depends on the following:
The number of adverse safety events (violations related to that BASIC or crashes)

The severity of violations or crashes

When the adverse safety events occurred (more recent events are weighted more heavily).
And After a measurement is determined, the carrier is then placed in a peer group (e.g., other carriers with similar numbers of inspections).
Percentiles from 0 to 100 are then determined by comparing the BASIC measurements of the carrier to the measurements of other carriers in the peer group. A percentile 100 indicates the worst performance.
Sourced from FMCSA website. For further details please visit the FMCSA website by clicking here.
As you can see, having a high BASIC score will likely mean you have to pay more on your commercial truck insurance premiums. It can even make your business incapable of being insured at all with most insurance companies.
So remember, a BASIC score is like a golf score; a low score is better. A lower score means lower payments on insurance per month.
Next week we will take a look at another method of saving money on your truck insurance payments.
Owner Operator Insurance Miami Fl – Call Today!
Call Pathway Insurance Services at 800-998-0662 and get the coverage you require today, or click Owner Operator Insurance Miami to submit a request for free quotes 24 hours a day, 7 days a week.
In addition to Miami, we also provide Florida Owner Operator coverage in the following areas:
Owner Operator Insurance Jacksonville Fl

Miami Fl Owner Operator Insurance

Owner Operator Insurance Tampa Fl

St Petersburg Fl Owner Operator Insurance

Owner Operator Insurance Orlando