Owner Operator Insurance Tampa Fl – Great Rates!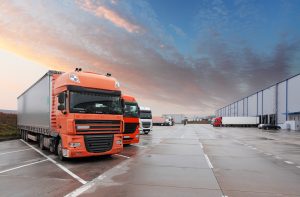 If you are searching for Owner Operator Insurance in Tampa Fl then call Pathway Insurance at 1-800-998-0662 or click on Florida Owner Operator Insurance to request information and free quotes 24 hours a day, 7 days a week!
At Pathway Insurance we offer just about every kind of Tampa Fl Owner Operator Insurance: Motor Truck Cargo Insurance, Contingent Cargo Insurance, Non-Trucking Liability Insurance (also called Bobtail Insurance), Workers Compensation Insurance, General Liability Insurance, Coverage for Business Property Insurance, insurance coverage for hazardous materials, and more. Coverage is available both for single vehicles or fleets.
Whether you are an independent contractor or a leased owner operator, we can find great coverage you. Our trucking specialists are available all days of the week to provide quotes, answer questions, and find you the coverage you require.
Additionally, if owner operation is not your only interest then you should know that we also insure most other types of commercial trucks, including Moving Trucks, Dump Trucks, Tow Trucks, and more. Call us today to learn more.
Reality Check: Owner Operator Insurance is Expensive!
The reality of the situation is that Owner Operator Insurance in Tampa Fl (and everywhere, for that matter) is the most expensive type of commercial auto insurance.
The main reason that Owner Operator Insurance is so darn expensive is simple: these are very big vehicles moving very fast, so when they are involved in automobile accidents they produce some serious damage. Relative to other kinds of vehicles on the road, semi trucks tend to cause more property damage, injury, and death.
In fact, the Federal Motor Carrier Safety Administration has produced yearly reports on the rate of fatalities per vehicle mile traveled for big trucks and buses, and have found that the fatality rate per vehicle mile traveled for large trucks is over 50% higher than all other types of vehicles put together!
In 2014, almost four thousand big trucks and buses were involved in crashes that were fatal. And though the number of fatal crashes has gone down slightly from the year before, that is still a staggering amount of traffic deaths by anyone's reckoning. You can see the actual report by clicking on this link.
The range of claims costs related to fatal big truck accidents is anywhere between a hundred thousand dollars and nearly eight million dollars. Multi-million dollar claims payouts from insurance companies for big accidents are not rare occurrences.
So hopefully that sheds some light on why Florida Owner Operator Insurance is more expensive than other forms of commercial auto insurance.
That may seem dire, but the truth is there are several ways you can potentially save money on this kind of insurance, and that will be the subject of our next few articles.
Owner Operator Insurance Tampa Fl – Call Now.
Feel free to call our agency at 800-998-0662 to speak with one of our courteous insurance agents, or get started right away by clicking Owner Operator Insurance Tampa Fl to submit a request for quotes and information twenty four hours a day, seven days a week. Call or click today!
Florida Owner Operator Insurance is also available in the following locations:
Owner Operator Insurance Pembroke Pines Florida

Fort Lauderdale Owner Operator Insurance

Jacksonville Florida Owner Operator Insurance

Owner Operator Insurance Miami

Owner Operator Insurance Tallahassee