Orlando Fl Owner Operator Insurance – Get a Quote Today!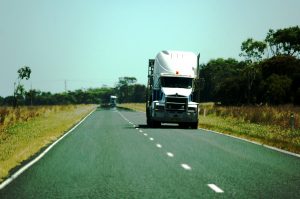 Call Pathway Insurance at 800-998-0662 when you are looking for quality rates and service on Owner Operator Insurance in Orlando Florida.
Pathway Insurance Services is a leading independent agency offering Florida Owner Operator Insurance with great coverage at competitive prices. Because we are an independent agency we have the ability to browse the market for the best insurance rates being offered for your individual needs.
Give us a call today to speak with one of our experienced insurance agents, or get started right away by clicking on Orlando Fl Owner Operator Insurance to submit your request for fast insurance quotes and information twenty four hours a day, seven days a week.
Fl Owner Operator Insurance – Ways to Save 3!
As we have said previously, Owner Operator Insurance is the most expensive kind of commercial auto insurance. Over the course of the last few weeks we have been looking at steps you can take to save some money on your monthly premiums and make sure you remain insurable.
In our first article we discussed the importance of keeping your BASIC score low. In our second article we talked about how a strong credit score can potentially allow you to be eligible for major discounts through certain insurance providers.
Now let us look at another way you can save some money on your Florida Owner Operator Insurance:
Method 3: Shop the Insurance Market via Pathway Insurance
First of all, let us explain why this method could benefit you.
If you found this website by using a search engine, it most likely means one of the following is true:
you recently received an increase on your insurance rates

your insurance policy has recently been cancelled

you are considering a new trucking startup.
If one of the first two are true, then know that that is just the nature of the insurance business. Insurance companies lower their rates to encourage new clients to come aboard, but eventually rates will go up due to increased costs or a particularly heavy claims payout burden in a given financial year, etc.
And that is exactly why an independent insurance agency like Pathway Insurance can help you save money.
Because Pathway Insurance is an independent agency, we are not beholden to any one insurance company. We can shop the insurance market for the best prices and coverage on offer at any given time.
So whether you are just getting started in the trucking business, have experienced a rate increase, or have had your policy cancelled, give Pathway Insurance a call and let us shop the market for you.
Orlando Fl Owner Operator Insurance – Call or Click Today!
Call today to speak with our experienced agents Monday – Friday 9 AM – 5:30 PM or click on Orlando Owner Operator Insurance Quotes. Our online agents are standing by 7 days a week to help you find the coverage you need.
We also offer insurance in the following areas:
Owner Operator Insurance Cape Coral

Hollywood Fl Owner Operator Insurance

Owner Operator Insurance Gainsville

Owner Operator Insurance Miramar

Coral Springs Owner Operator Insurance