Owner Operator Insurance Port St Lucie – Call Today!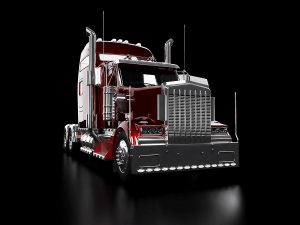 If you are seeking Owner Operator Insurance in Port St Lucie Florida then you have found the right place.
Call Pathway Insurance at 1-800-998-0662 or submit your information to us online by clicking on Florida Tractor Trailer Insurance.
We insure owner operators directly in 7 states and indirectly in the remaining forty three states through the use of our agent referral network.
Click one of the links below to submit your information to us for a free online quote:
Port St Lucie Fl Owner Operator Insurance – Types of Coverage
The type of Florida Owner Operator Insurance coverage you need depends on the specifics of your business; not every kind of coverage offered is necessary. But in many cases it is a good advice to base your purchasing decisions on the insurance you actually need and not simply on whichever insurance plan is the least expensive. What may seem like a big money saver in the short term might ultimately cost you much more in the long term because of a claim denial.
Here is a list of available coverage:
Liability Insurance Coverage – Covers you for expenses you are legally required to pay as a result of bodily injury or property damage due to accidents. In most cases Liability Insurance Coverage is mandatory coverage required by the state.
Physical Damage Coverage – Sometimes called Full Coverage, this coverage pertains primarily to accidental loss or damage to your insured vehicles. Physical Damage Coverage usually comes in the form of collision, specified causes of loss coverage, and comprehensive, each with varying degrees of coverage. Be aware that deductibles apply to each claim incident.
Medical Payments – Covers you in the event that you must pay for care for employees' bodily injury resulting from an accident.
Uninsured/Underinsured Motorist Coverage – Covers you or your employees in the event that they are injured by a third party who either has no insurance coverage or has less than what is required to pay for accidents for which they are at fault.
Non-Trucking Liability Insurance – Also known as Bobtail coverage, this is insurance coverage specifically for tractor trailer vehicles when not pulling a trailer.
Trailer Interchange Insurance – Coverage for trailers pulled a trailer interchange agreement. In other words, non-owned trailers.
Cargo Insurance – Protects freight that has been damaged or destroyed by theft, an accident, or fire.
Owner Operator Insurance in Port St Lucie – Call Pathway Insurance Today.
Give us a call at 800-998-0662 to speak with our knowledgeable agents today, and learn how we have the tools to help you find the insurance you need. You can also send us your information online by clicking on Owner Operator Insurance Port St Lucie.
We also provide Florida Owner Operator Insurance in the following cities:
Owner Operator Insurance Tampa Fl

Miami Fl Owner Operator Insurance

Owner Operator Insurance St Petersburg Fl

Orlando Fl Owner Operator Insurance

Hialeah Fl Owner Operator Insurance

Owner Operator Insurance Tallahassee